Calendars

We offer a complete range of personalised calendars, great on your own desk but even better as promotional items to give to your customers ! We have many samples for you to look at in our offices or alternatively call us to discuss your requirements.
NEW - REDDITCH FROM THE AIR CALENDAR 2016 :-

Only £7.99 (or £9.99 with p&p) with 25% of sales profit to charity.

We have just printed a fabulous inique calendar featuring some great Redditch Landmarks from THE AIR.

Please call in to see,and purchase, a calendar in support of Cancer Research UK.

(For more information or TO ORDER ON-LINE, click either of these 2 images.)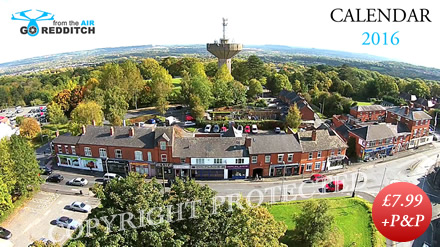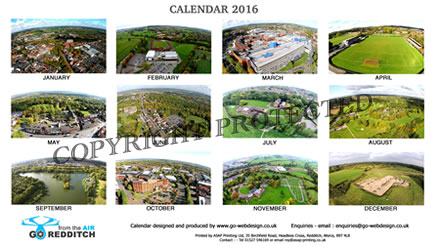 Here is a "samples photo gallery" which will run automatically. If you wish to pause the Gallery, just scroll down and click on any of the smaller thumbnail images. Thank-you.